Sold Out!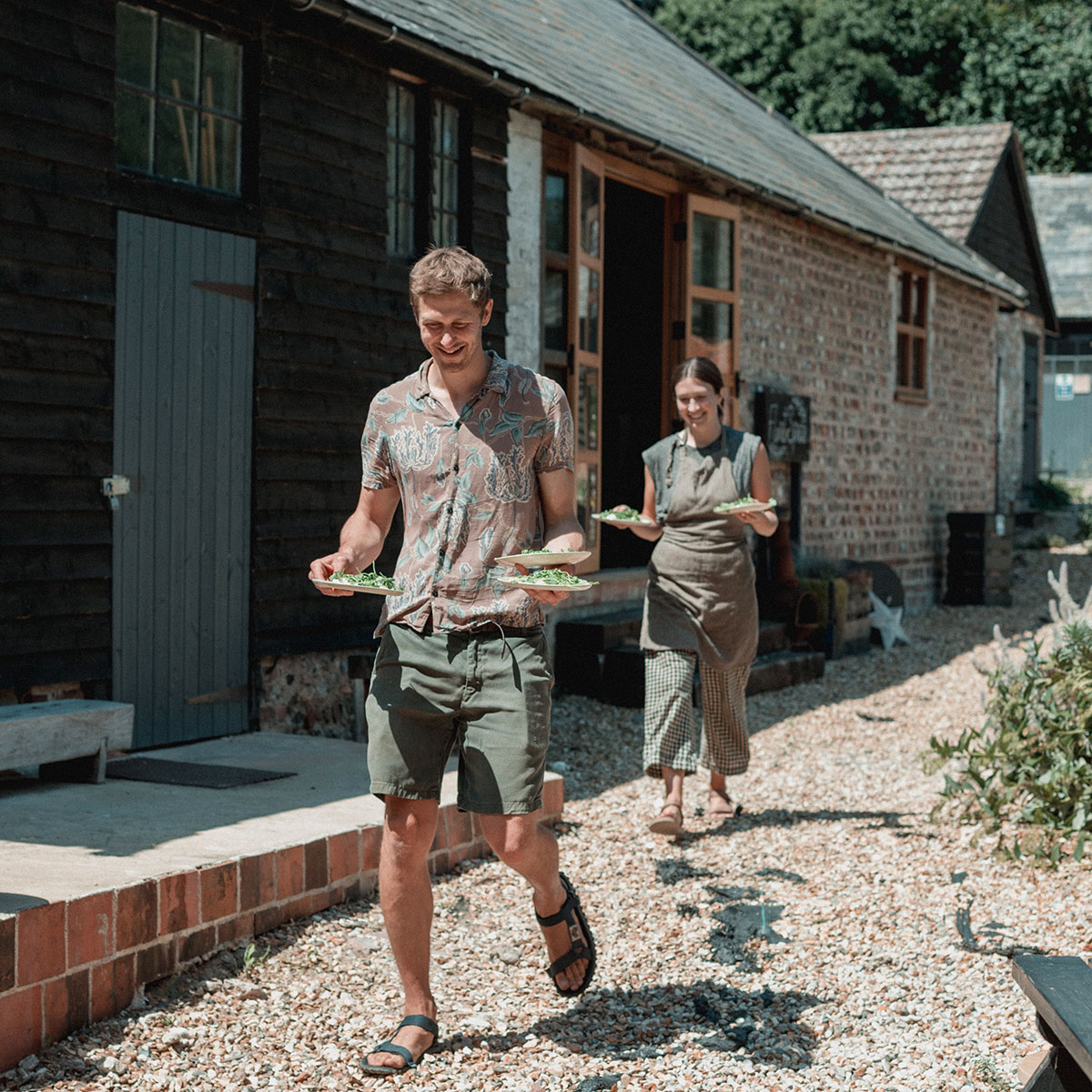 Spring Feast – Evening Rescheduled
£50.00 – £70.00
Our seasonal feasts return for the Spring edition and we can't wait to welcome you! Expect a celebration of the best local, seasonal produce we can get our hands on — think tender stems of asparagus, bright pink rhubarb, earthy morels, and vibrant wild garlic.
As always, our feasts are inspired by the idea of living in the moment; celebrating incredible produce that is harmonious with the time and place that you are eating. Come and enjoy the best seasonal produce that Sussex has to offer – everything is either from our garden or locally grown.
Grab yourself a ticket and join us for three courses of laid-back food, organic wines, and probiotic cocktails.
Date: Friday 28th April, 7pm (Lunch time on Saturday 29th April also available)
Location: Field Food Barn near Southease, just 5 miles from Lewes. The exact location will be emailed to you 1 week before the event.
Minimal intervention, organic wines, and probiotic cocktails will be available to purchase. The ticket price includes a welcome drink.
Due to the nature of our dinners, and working with local and seasonal produce, our menu is subject to change. We therefore cannot provide menus ahead of time. We are unable to accommodate for vegan or gluten-free alternatives, due to the size of our events. Please read our FAQs and access page before booking.
We offer three ticket prices, with the aim of making our feasts more accessible: