Delicious home cooked meals delivered straight to The Grain Store
Breakfast Boxes
Start your day at The Grain Store with one of our delicious seasonal breakfast boxes. Whether you're after a full English, a lighter continental breakfast, or something for the children, we can create a bespoke breakfast box for your stay.
Everything is either freshly made by us or carefully sourced from producers that we know and trust, with a strong emphasis on organic and regenerative farming.
The breakfast boxes change seasonally to feature the best local produce we can get our hands on. You can expect a variety of the following:
Seasonal fresh fruit or fruit compote
Homemade granola with yoghurt from Tablehurst farm
Local organic eggs, bacon, and sausages or eggs and smoked salmon
Homemade sourdough bread, pastries, or muffins with homemade jam and butter
Freshly pressed orange juice or seasonal juice
Baked apple porridge with almond maple milk
From £45 for 2.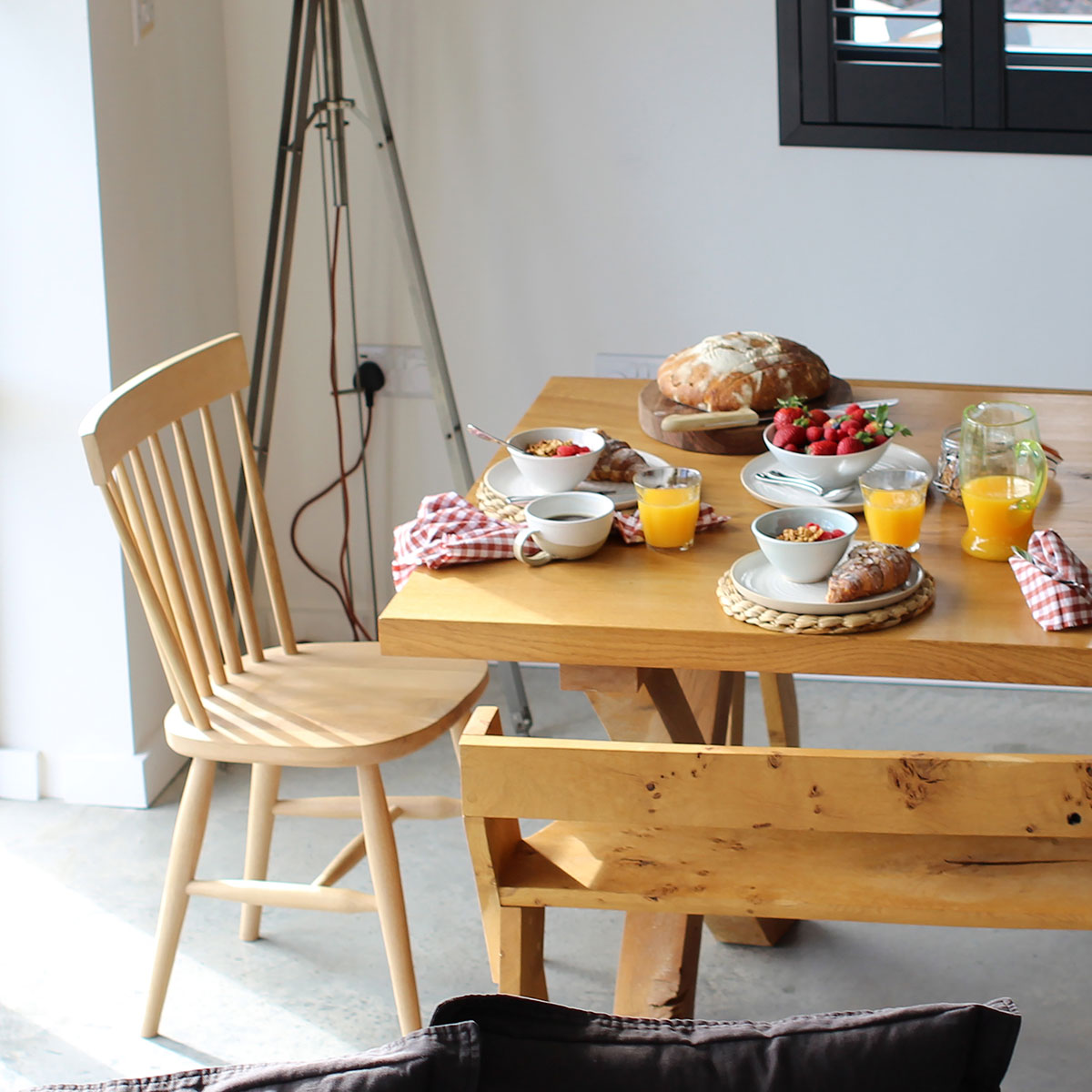 Evening Meals
Home-cooked meals delivered fresh to you at The Grain Store. We use the highest quality ingredients, sourced seasonally and locally, to create all of our dishes. Our food is prepared using traditional methods, slow-cooking meat, and hand-making our pasta and pastry.
Our specialty is big family-style meals, sprawling platters, and dishes made for sharing and celebrating. This is hassle-free entertaining so you can relax and enjoy your stay to the fullest extent. We'll deliver the food to you with simple heating instructions, and collect our dishes the following day.
The menu varies seasonally, with dishes including:
Vincigrassi – a rich and indulgent pasta dish with wild mushrooms, and truffle.
Fish pie – a classic fish pie made with sustainable and locally sourced fish, topped with creamy mash.
Chicken, ham, and leek pie or beef, mushroom, and ale – proper pies with hot water pastry crusts and chunks of slow-cooked meat.
Big Ottolenghi style salads – vibrant salads featuring local produce with a middle-Eastern twist.
Each dish comes with seasonal side dishes.
Main courses from £80 for 6. Desserts from £30 for 6.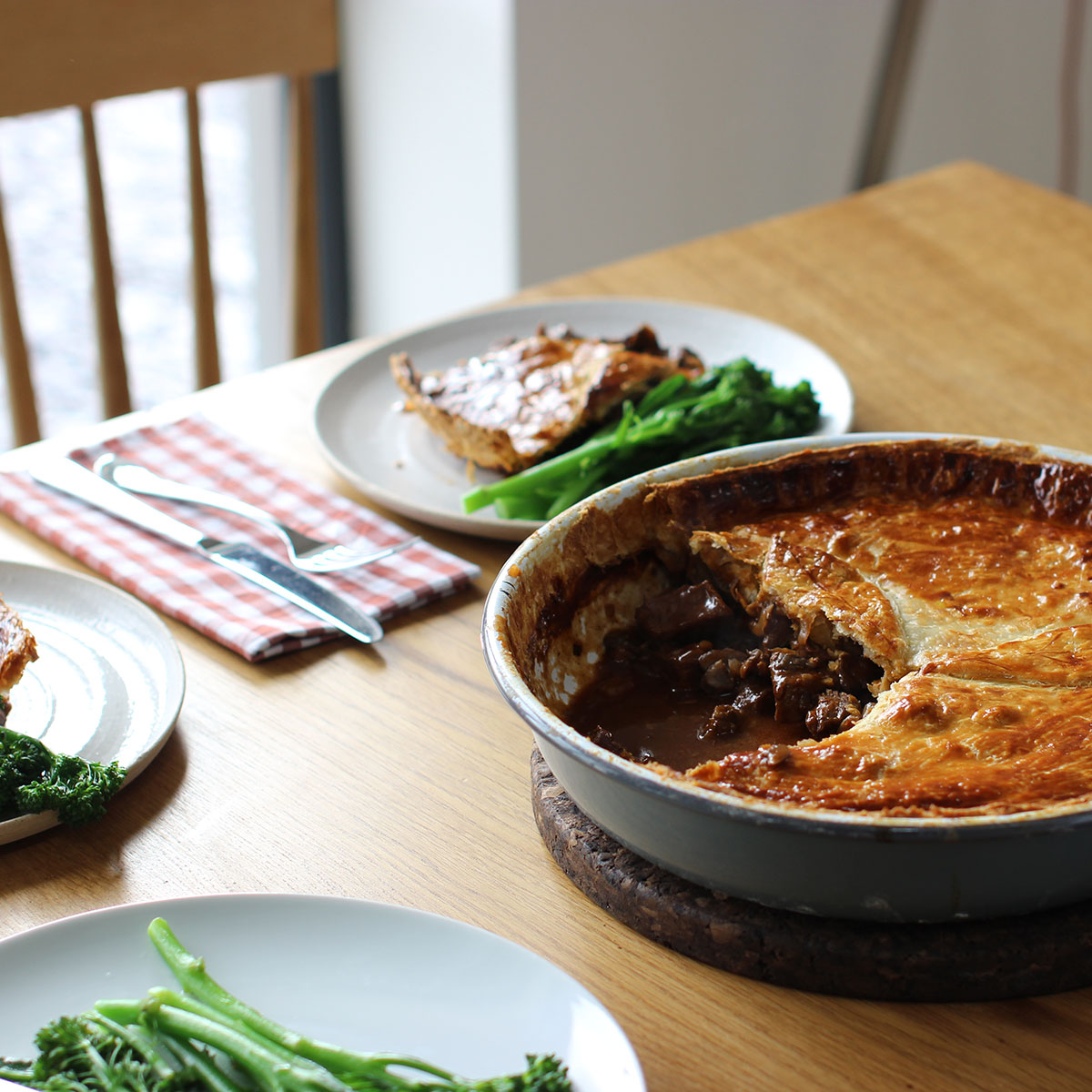 Picnic Hampers
Whether you're heading into the South Downs for a walk or relaxing in the garden at The Grain Store, our picnic hampers provide a delicious, stress-free and indulgent lunch. Our hampers are filled with incredible local produce including charcuterie boards from Rebel Charcuterie and artisanal cheeses from High Weald Dairy. They include a selection of seasonal salads, freshly baked sourdough baguettes, chutneys, pickles, seasonal fruit and decadent cakes.
We'll create a bespoke hamper tailored to your specific dietary requirements and preferences.
From £100 for 2 people.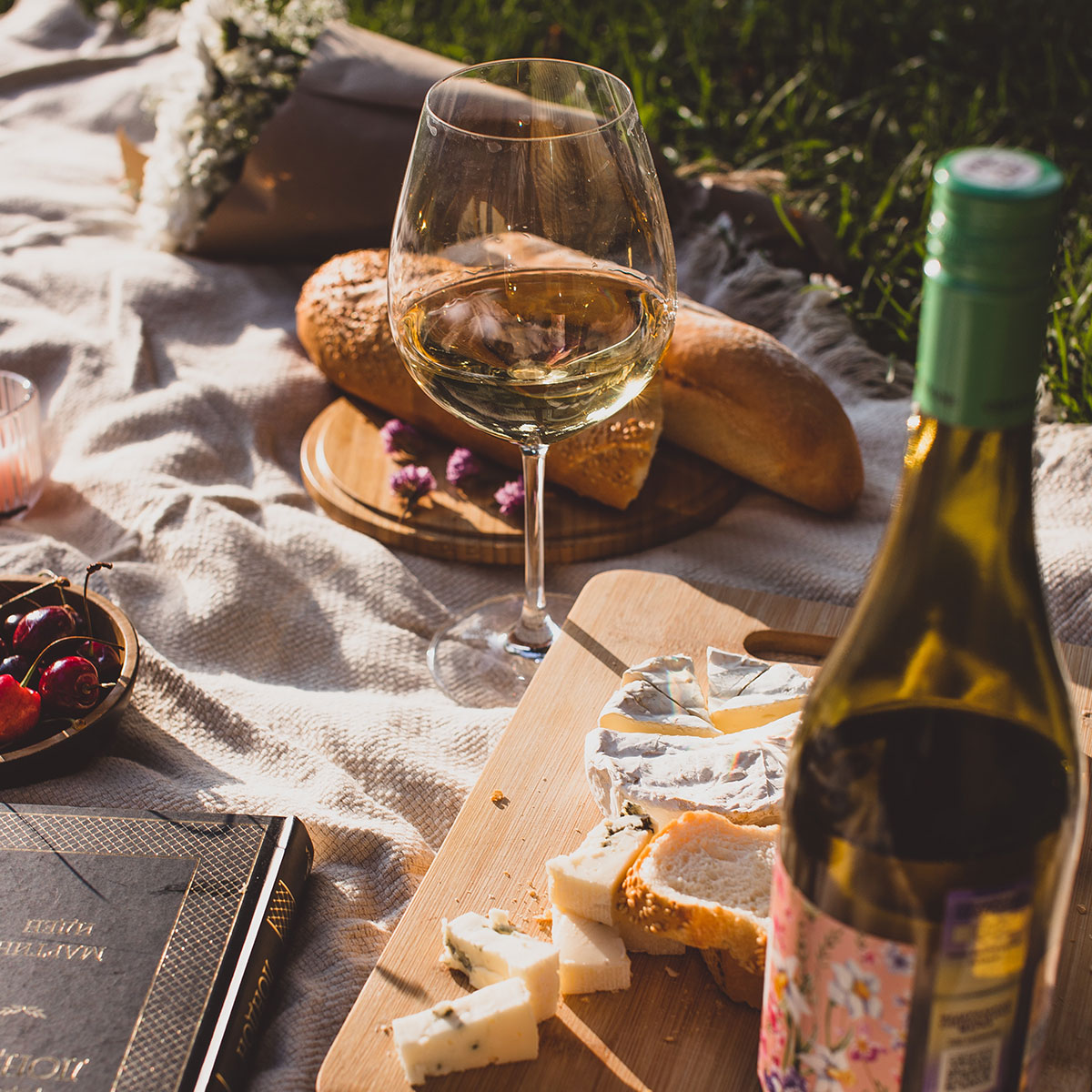 Please get in touch using the form below if you would like to place an order or enquire about bespoke catering at The Grain Store.