Field Food offers a simple way to reconnect to the seasons, whether through our food or in our beautifully curated space in the South Downs.
We've always envisioned Field Food as a place to take a pause and refocus. Slowing down is all part of the experience. Everything we do is paired back, relaxed and unfussy, allowing space to connect with the people and natural world around us.
We create food that is designed to celebrate the best of each season with great quality, local ingredients that have been gathered, grown or sourced by us. We aim for flavours to be at their peak and for our menus to be harmonious with the time and place that you are eating. Working with the seasons means that we are growing, foraging and preserving throughout the year; making our own ferments, pickles and preserves to stash away the best of the season, ready for the next one.
We endeavour to make Field Food's legacy one of regeneration, seeking not to take more from an already troubled planet, but instead to give back to it through supporting organic, sustainable farming and being part of a local and circular economy, proudly working with small, passionate Sussex-based growers and businesses.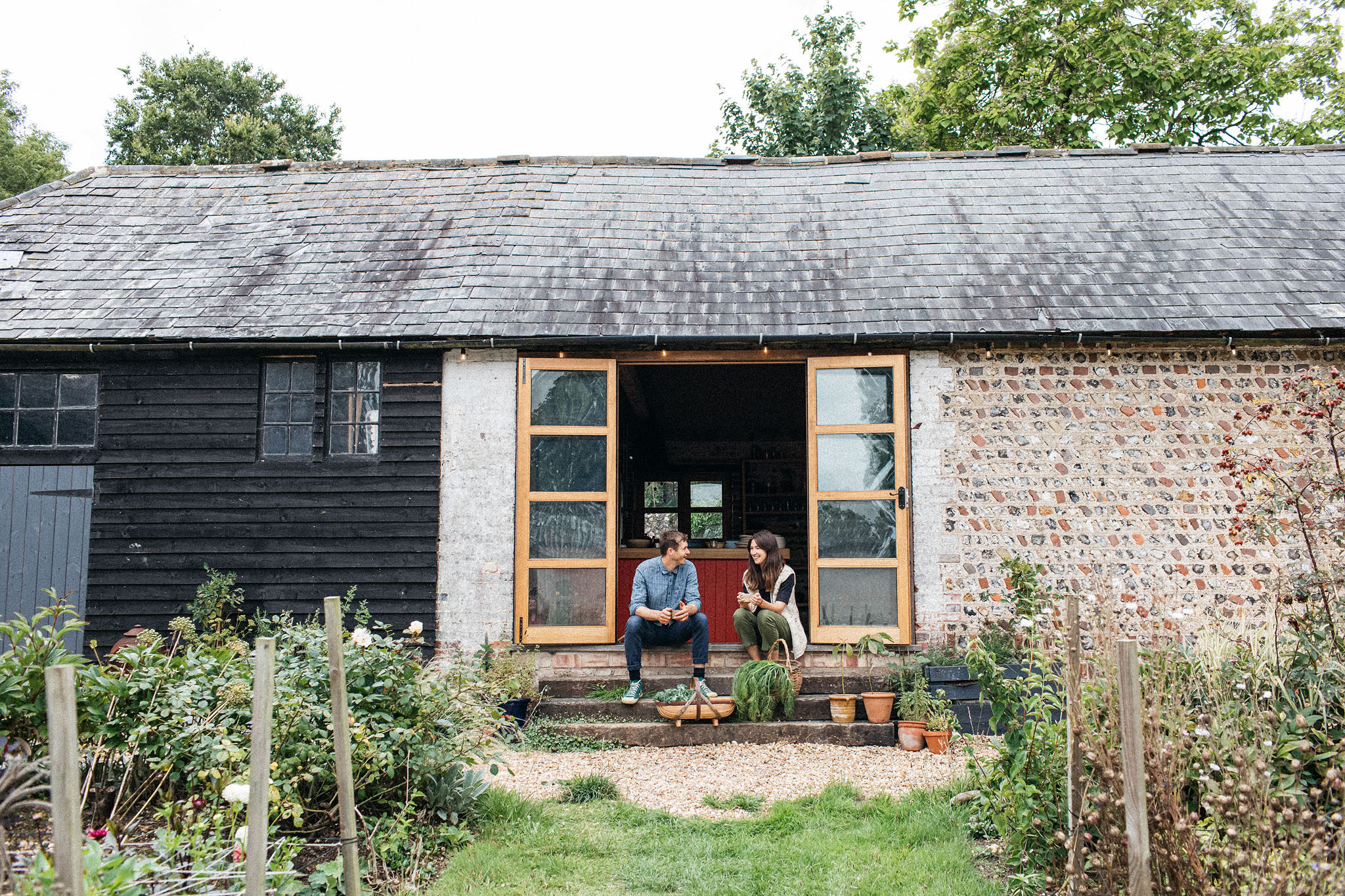 The Barn
The Barn can be found where the South Downs meet the Ouse, nestled amongst ancient woodland and acres of pasture, yet just a stone's throw from Lewes and Brighton. A remnant of the areas farming past, it makes for a perfect, secluded hideaway.
A space that's certainly off the beaten track, but close enough to get back to it at the end of the day.
find out more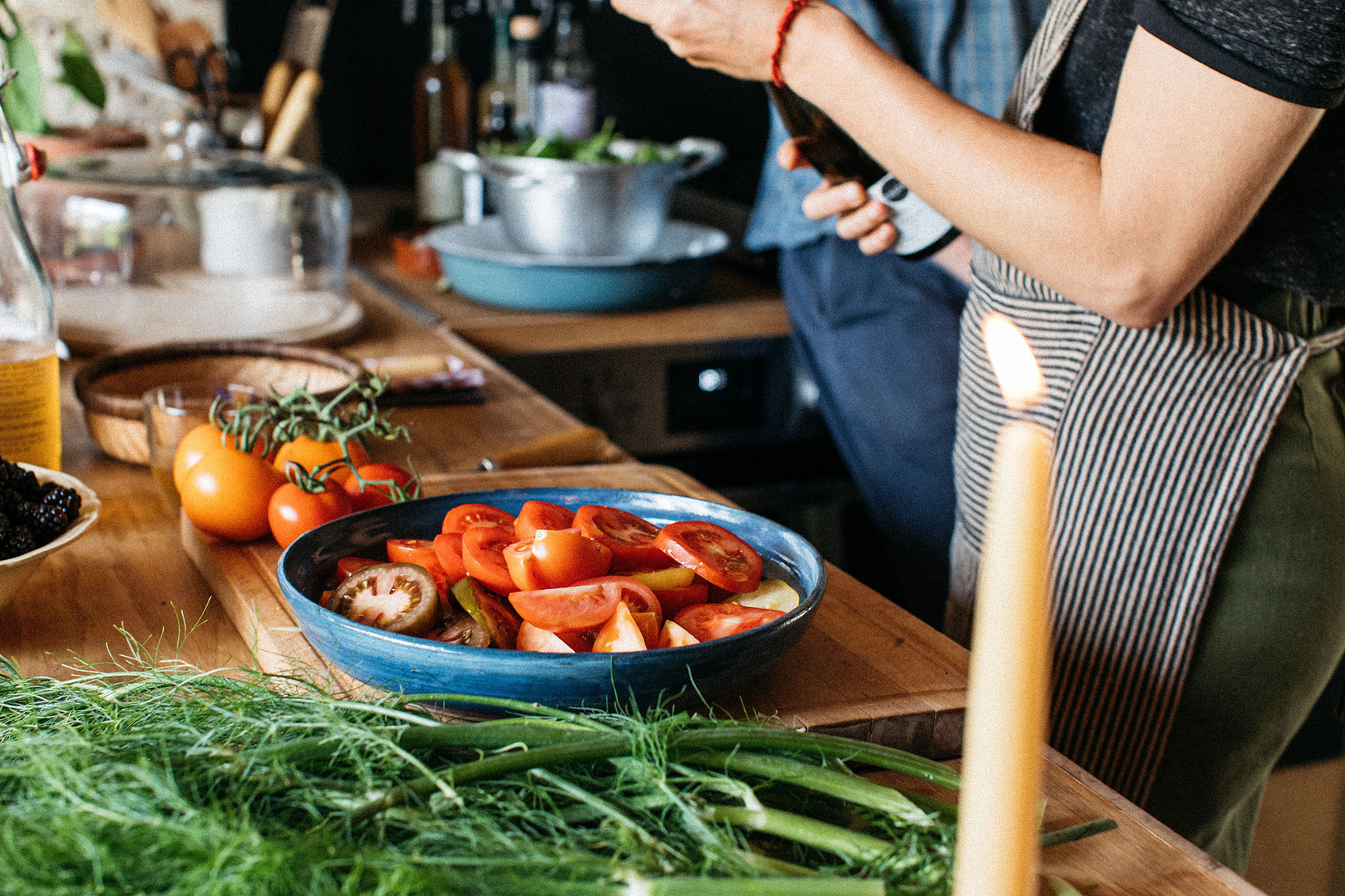 The Food
Our passion is for soul- and soil-enriching food – this means working with local producers who respect the environment, and using seasonal ingredients when they are abundant and the flavours are at their peak.
Whether you're enjoying our catering at your party or celebration, hosting your party at our barn, or tucking into our larder produce, all of our food is designed to celebrate the best of the season.