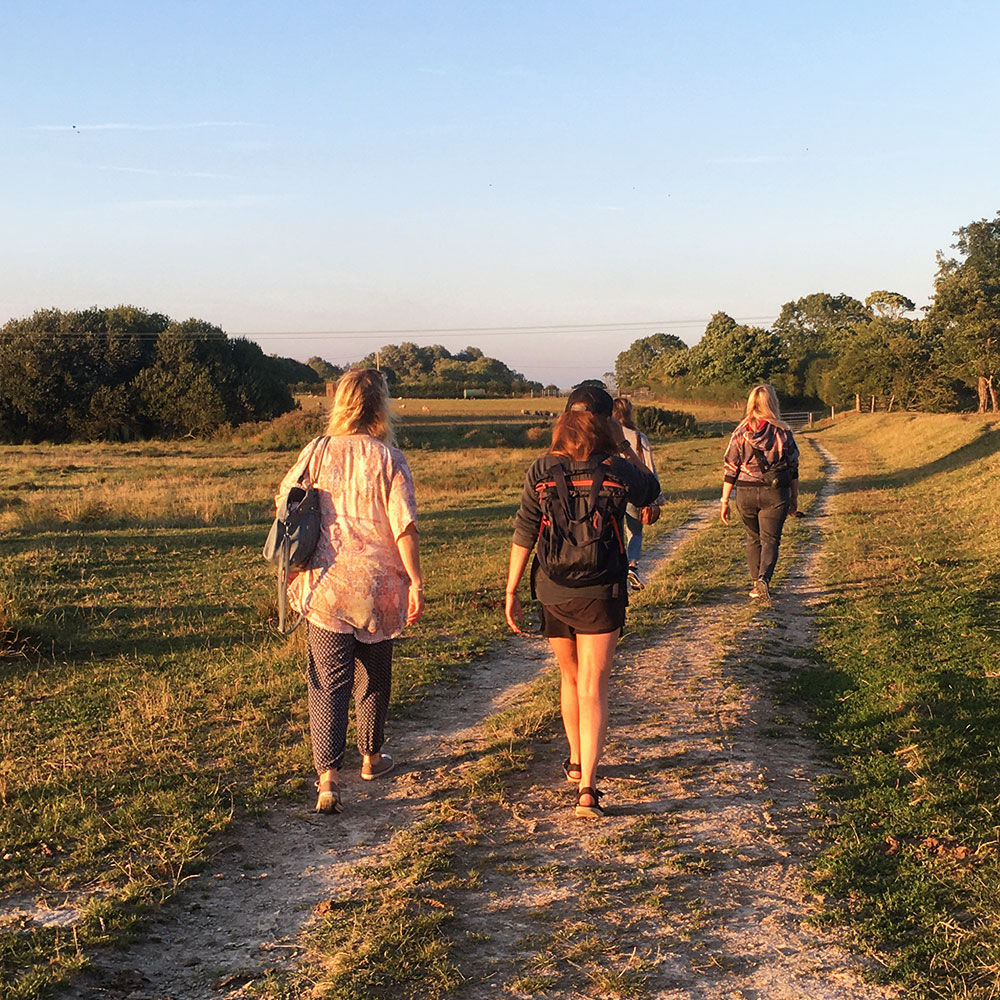 Come along to one of our free wilding walks in Lewes – a chance to meet in person, receive informal support from myself and others on their health journey, and explore how nutritional therapy can boost your health, energy, and well-being.
These group walks are open and welcoming to all, whether or not you are seeing me for nutritional therapy. The idea is to support each other on our own personal health journeys by providing a regular time to meet and walk together. This could also be the first step in booking a nutrition consultation with Libby.
Our weekly evening walks are now paused for the winter, instead, we will be meeting fortnightly on weekends to walk for a couple of hours in the beautiful countryside. Please get in touch below if you would like to join us.
All welcome — please bring along anyone who is supporting you, or anyone who might benefit from this supportive community — partners, friends, elders, brothers and sisters.
Weekly walks in Lewes
Please fill in your details below if you would like us to keep in touch with details of the walks