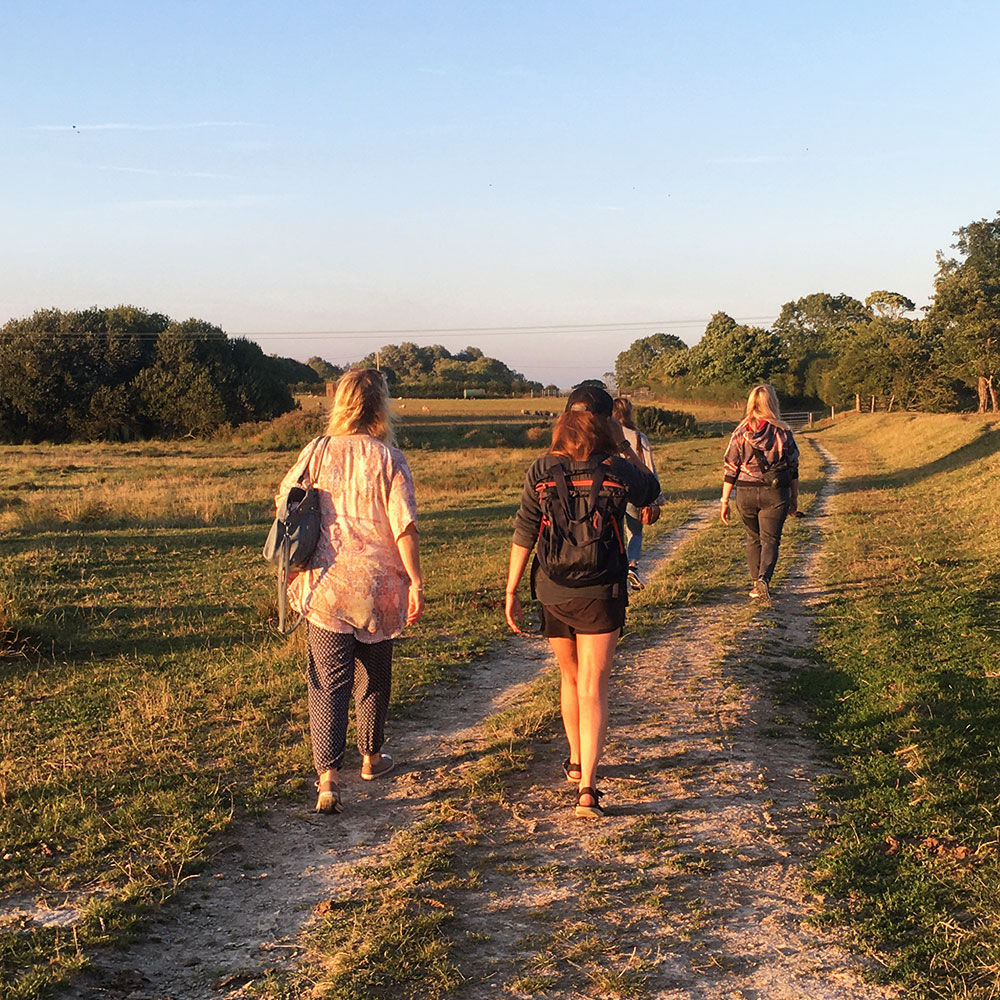 Come along to one of our free wilding walks in Lewes!
Community is at the heart of everything we do at Field Food – we believe our health is intricately tied to the health of our environment and our communities. We can't nurture one whilst neglecting the others.
These group walks are open and welcoming to all. The idea is to enjoy the beautiful Sussex countryside, build a supportive community, connect over shared interests, and start important conversations.
Our weekly evening walks in Lewes are starting again on 20th June and from then we'll meet every Tuesday at 7pm across the summer. Please get in touch below if you would like to join us.
We also run monthly walks on weekends from our barn in Southease – the next one is on Sunday 25th June, please book here.
All are welcome — please bring along anyone who might benefit from this supportive community — partners, friends, elders, brothers, and sisters.
Weekly walks in Lewes
Please fill in your details below if you would like us to keep in touch with details of the walks