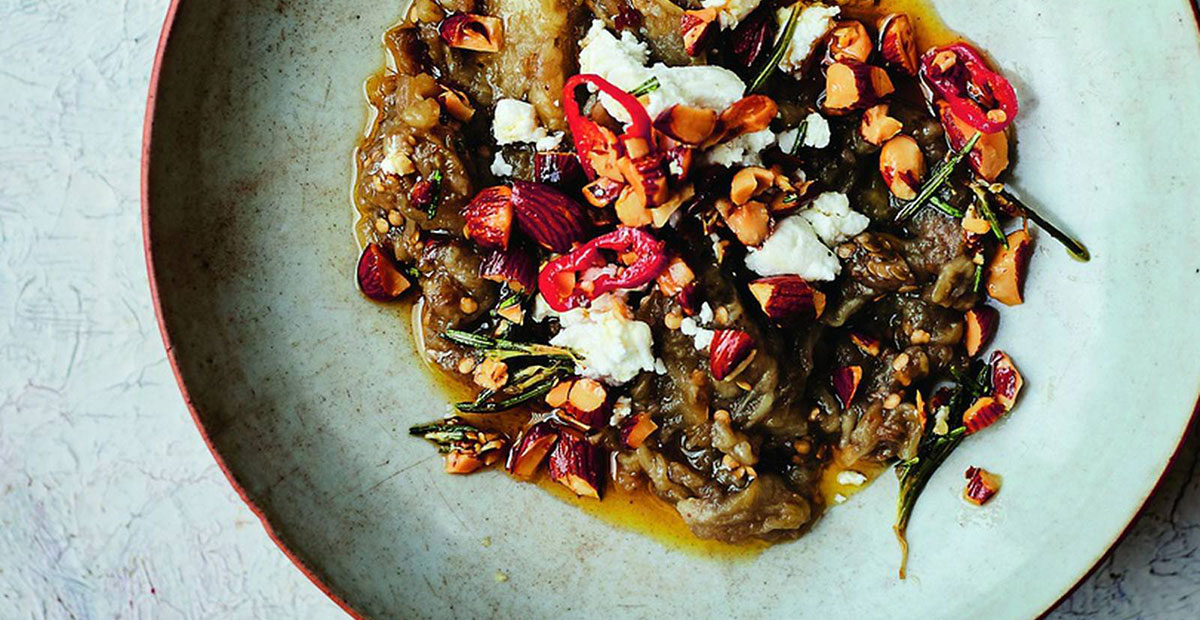 Birthday Party Catering in Hove
We had great fun this weekend providing birthday party catering in Hove. There were 60 guests in one of the beautiful flats in Brunswick Terrace, with incredible views over the beach huts and out to sea. We created a delicious Persian feast using some incredible local produce – a slow-cooked chicken tagine with preserved lemons and green olives, served with couscous that was studded with toasted pine nuts and golden raisins. The chicken thighs were sourced from Tablehurst biodynamic farm in Forest Row where the chickens have constant access to spacious, biodiverse pastures and a varied natural diet — you can see and taste the difference in the meat.
The vegetarian option was Ottolenghi's green herb filo pie, with smoked aubergines and tomato bulgar wheat.
The aubergine dish is one of my favourite summer dishes, delicious served simply with some Mamoosh pitta bread or alongside a BBQ. The recipe is by the incredible Diana Henry in her book 'From the Oven to the Table', and it goes like this: Preheat the oven to 190ºC. Put three aubergines in a roasting tin and brush with some olive oil. Pierce each one a few times with a fork and then roast in the oven until soft, golden brown and a bit deflated – about 45 minutes. When cool enough to handle, split the skins and scoop out the flesh. Add 3 tbsp of olive oil, 2 tsp harissa, 2 garlic cloves (finely grated), the juice of 1/2 lemon, and lots of salt and pepper. Mix and chop together to break down the aubergine a bit. Put it in a warmed serving bowl and scatter 100g goat's curd over. Heat 2 tbsp olive oil gently in a pan and add 10g chopped smoked almonds, 2 finely sliced red chilies, and the chopped leaves of 1 rosemary sprig. Heat through until the chilies have lost their rawness and then spoon over the aubergine.
For dessert, we made raspberry and pistachio frangipanes (with raspberries picked by us locally), chocolate and tahini tarts with sesame seed brittle, and labneh and orange-blossom cheesecake with honey-roasted apricots. We made the labneh by straining Plaw Hatch biodynamic yoghurt overnight until the whey had been strained out and it was thick and creamy. We also had delicious Sussex honey and local apricots from our (very lucky) friend's garden.
The party itself was brilliant – beautiful people, dancing and celebrating each other, friendship and life. It's an honor to be a part of celebrations like this.
If you are interested in hiring us for party catering in Hove or elsewhere in Sussex then you can find out more about what we offer here.
Photo credit: Irish Times