BRAND PARTNERSHIP
We recently teamed up with Ancient and Brave to deliver their first 'Brave Feast'.
The Brave Feasts are intended to share the Ancient + Brave lifestyle with their high-profile guests, customers, and influencers, bringing to life their ethos of embracing ancient rituals and natural ways of living. "Warmed by the sun, cleansed by water, feasting on foraged food and active from dawn til dusk."
"From the first moment we stepped into the barn and met Libby and Henry, we knew we wanted to hold our event with Field Food. They quickly understood what we were looking to achieve."
— Jo Woodhurst, Head of Nutrition at Ancient + Brave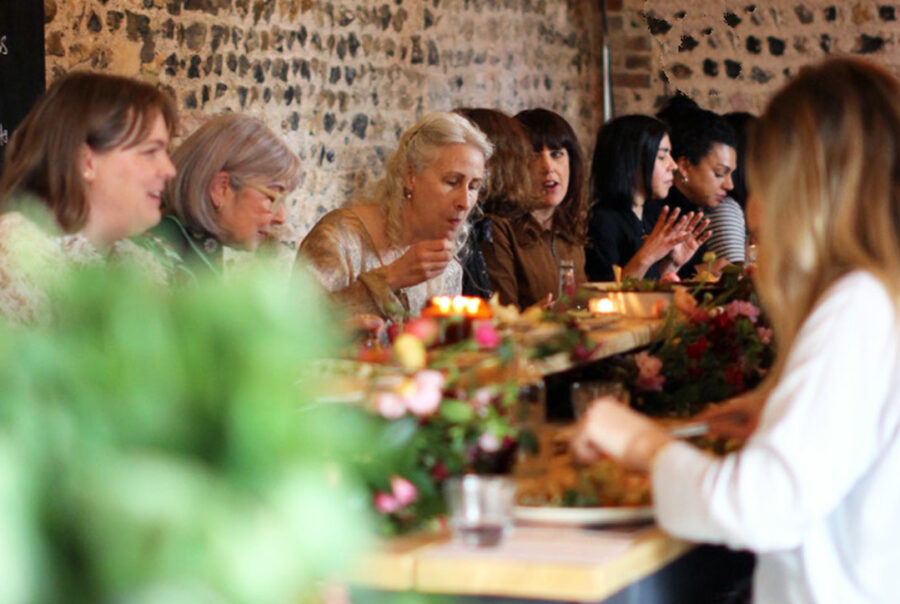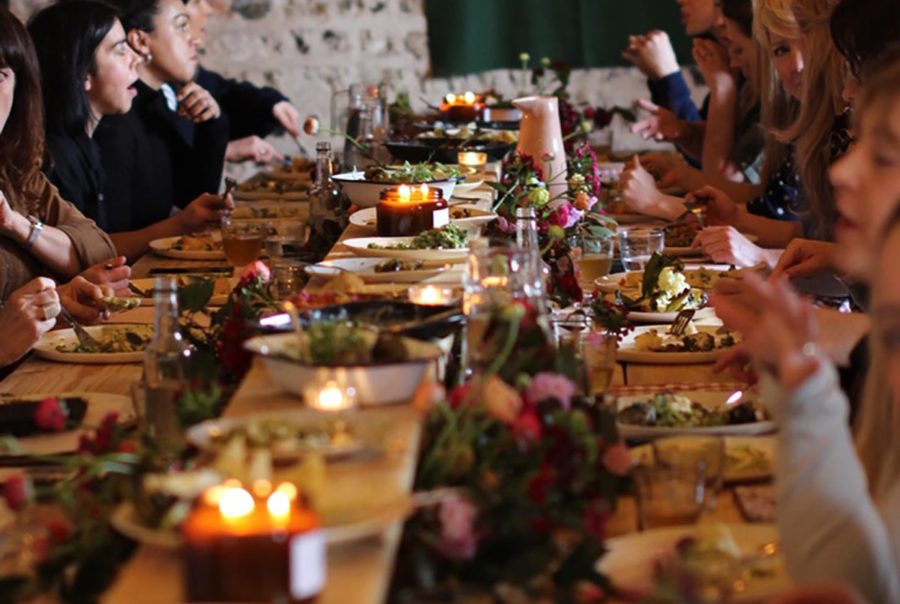 We created a bespoke Field Food Feast for the guests, using incredible seasonal produce from small farms and producers alongside foraged ingredients. Some highlights of the menu included whole roasted cauliflowers served with wild garlic purée, slow-cooked spring herb cannellini beans, sweet and smoky charred carrots with coriander pesto and pink pickled onions, and for dessert tarragon poached rhubarb with bay leaf rice pudding.
We worked with our suppliers to produce a unique drinks pairing to complement the food – an orange and a red wine, both unfined and unfiltered with no added SO2, from a biodynamic vineyard. We also served house-favourites, Old Tree Brewery kombucha, Motherroot switches, and incredible mineral water from Pear Tree Well.
We ended the day with a guided breathwork meditation led by Anna Gough around the fire pit in the Field Food courtyard.
"The event went brilliantly, the food was divine and the setting was a dream. We finished off the day around the fire pit with hot drinks and a feeling that something really special had just happened."

"As a B-Corp brand, it's so important for us to work with people who are aligned with our values to care for the planet and the people who live on it – and Field Food achieve this by the bucketful. The feedback from our high profile guests has been overwhelmingly positive and we couldn't be happier. We'll absolutely be holding more events with Libby and Henry in the future."
For more information on our packages or to discuss your requirements please get in touch.