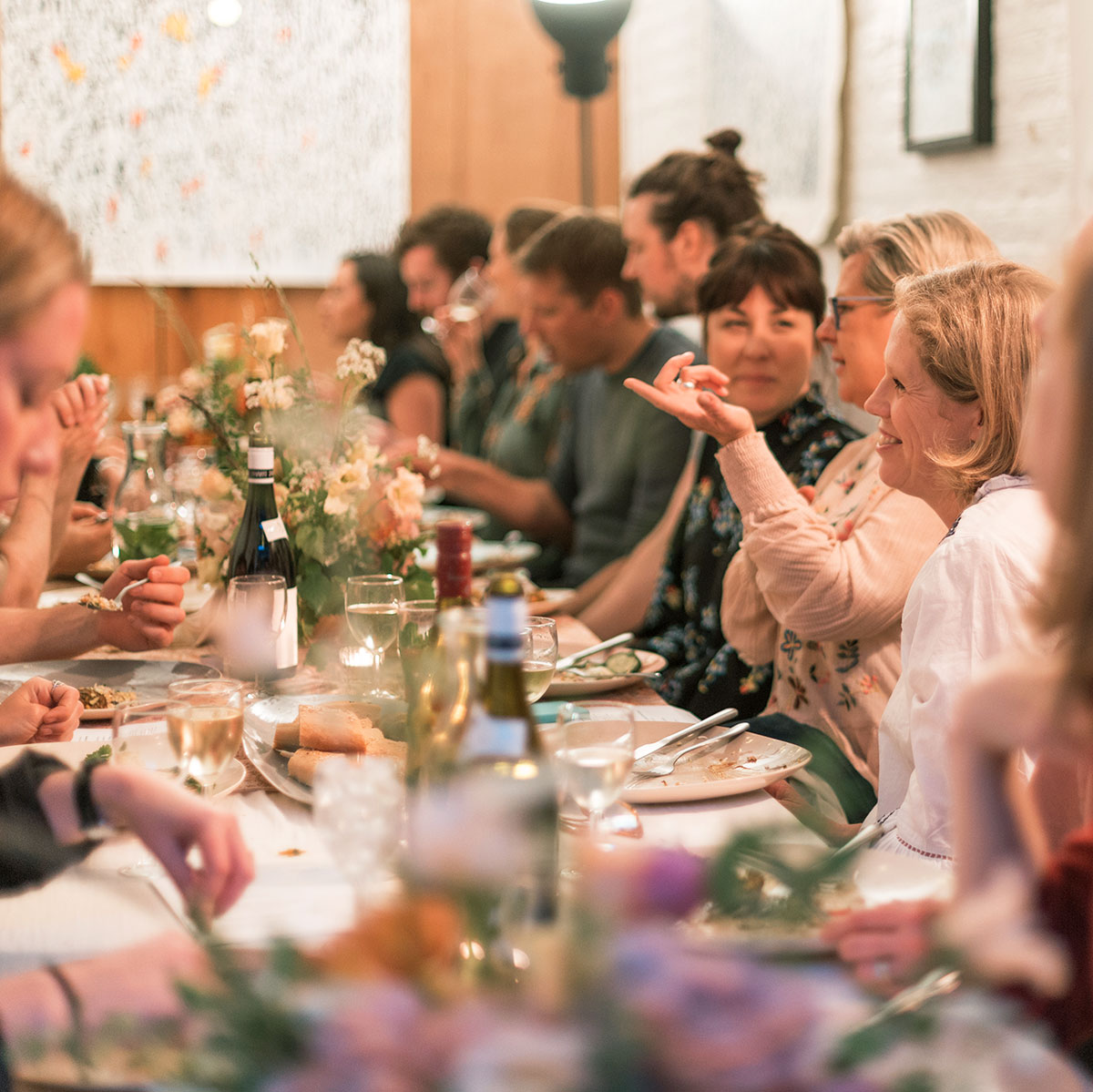 Field Food feasts are a celebration of the seasons.
We gather and grow ingredients and work with small farms to intuitively create menus around what is abundant at that time of year; capturing flavours at their peak. The menus are designed by Libby, with the belief that every meal is an opportunity to nurture ourselves in the best way that we can. The act of sharing big, beautiful meals and connecting over these experiences is just as nourishing as the food itself.
Expect big plates of delicious food made for sharing and celebrating, probiotic cocktails and carefully sourced organic wines. Everything is local and seasonal, grown and prepared by people who respect the natural world and our place within it.
Sharing meals is innate. It's one of the most fundamental and universal celebrations of human connection. This is how we're meant to eat.