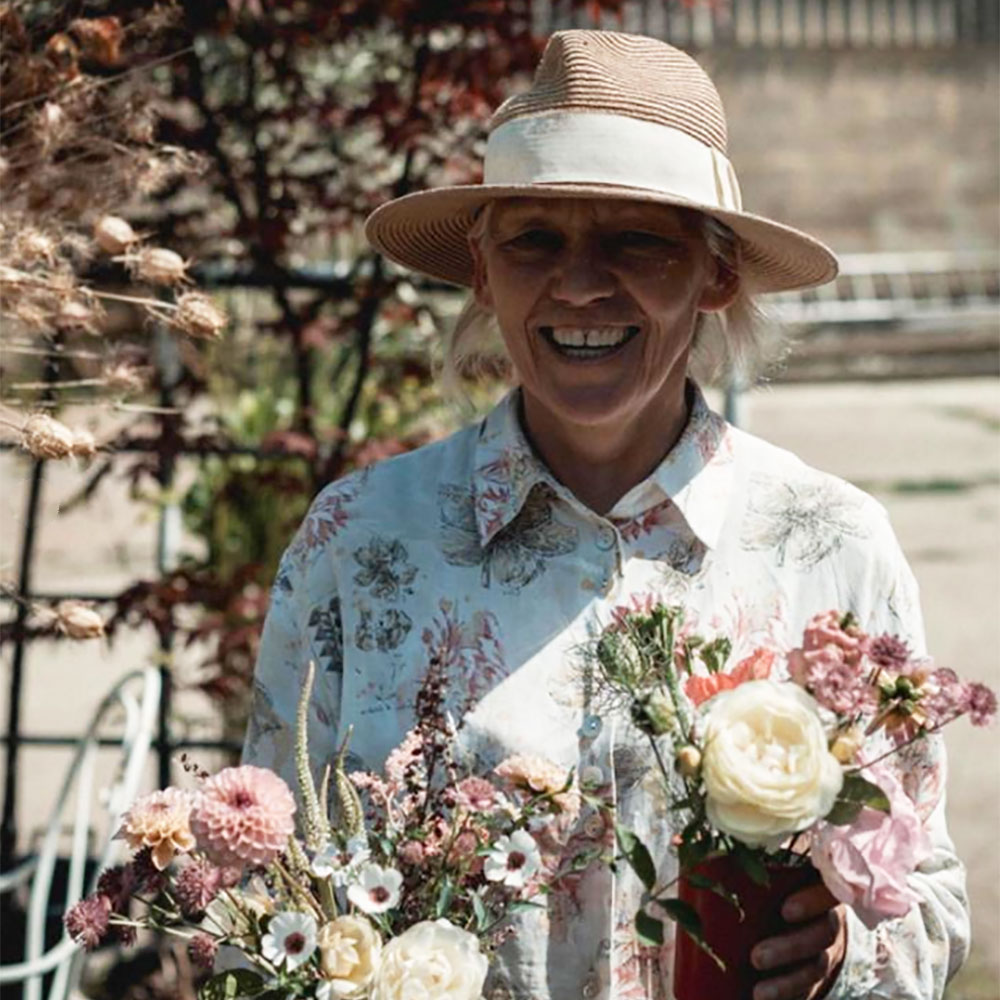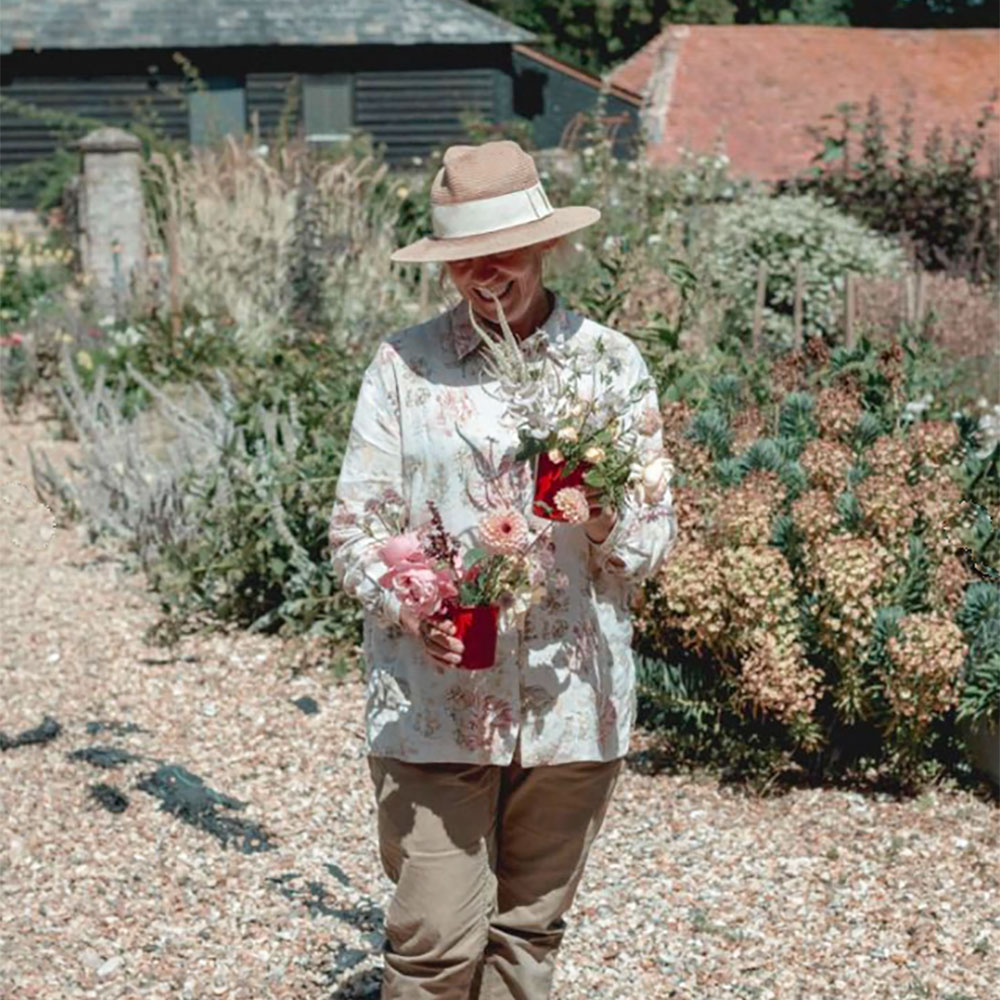 Spring Floral Workshop Saturday 20th May
£150.00
Join florist Liz Mathers-Carter for this Spring workshop, celebrating beautiful locally-grown flowers and sustainable floristry methods.
Liz will guide you through creating a beautiful floral arrangement with a considered approach to colour, texture, and movement.
In the morning you will spend some time in the farm's rose garden with Wendy, learning about how to grow and care for the different types of flowers, as well as selecting a few show-stopper stems to use in your final arrangement.
Liz will guide you through how to prepare your flowers ready for using them in your arrangement. You will learn how to create a nuanced colour palette; how to make the most of seasonal ingredients; the elements of creating a thoughtful design; as well as aspects of sustainability in floral design.
You will get hands-on and create your own sophisticated arrangement that reflects the season. We will finish the day with a photography session where Liz will talk you through her process of photographing her arrangements.
A seasonal lunch and refreshments will be provided by Field Food.
About Liz
Flower & Fern is an award-winning floral studio working across Sussex. Liz looks to nature for inspiration, and to the seasons for her ingredients, using only British-grown flowers to create thoughtfully designed, artistic arrangements for weddings and events. Through thoughtful design, Liz balances modernity with softness to reach a light, natural aesthetic with sophisticated colours and organic shapes.
As well as sourcing all of her flowers from British growers, Liz can often be found foraging unique, seasonal textures and foliage from the Sussex countryside for the finishing touches of designs. With a strong emphasis on sustainability, Liz does not use floral foam or single-use plastic in her work.
About Wendy
We are incredibly lucky at Field Food to have our barn doors opening on to Wendy's beautiful garden. Wendy runs The Chalk Rose, a small-scale flower farm that provides flowers to florists across Sussex for weddings and events. Throughout the year the garden is bursting with a beautiful array of dahlias and roses, all grown with love and care by Wendy in an organic and sustainable way.
Details
Saturday 20th May, 10am — 4pm
Workshop price £150 per person
All materials are provided
A seasonal lunch and refreshments are included and will be provided by Field Food.
Please read our workshop
FAQs and access page
before booking.
15 in stock